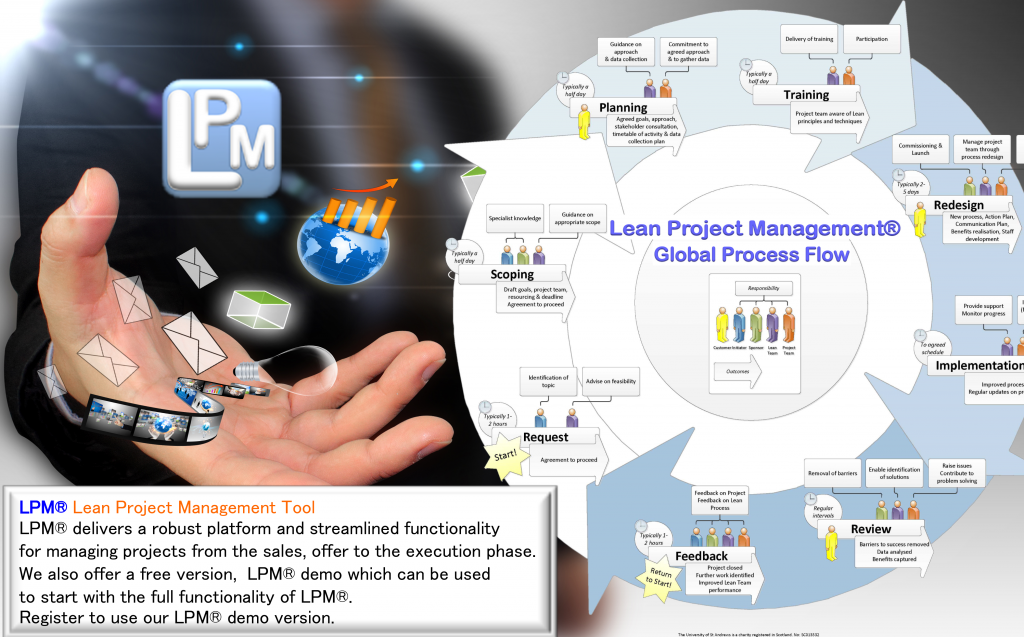 LPM® Lean Project Management for less coordination effort, more transparency and increased efficiency. With hybrid project management, we combine classic project handling with the agile approach of SCRUM. LPM® Lean Project Management is the solution for you, whether you are working on and managing single or multi-projects or also need to control project-related product development. But LPM® Lean Project Management can do even more, because LPM® Lean Project Management not only controls the handling process, but also the complete sales and quotation process. With a further highlight, the integrated ERP system, our solution is also of interest to companies whose project management needs to extend beyond company boundaries. With this totally integrated approach, you get a project management system that offers you everything from dashboards to knowledge and experience management.
LPM® Lean Project Management is already preconfigured for use in industrial, energy and software projects, but can also be easily configured as required for other sectors. It supports the daily project management processes in a logical and easily understandable way. Particular value is placed on the targeted exchange of information on deadlines, work, costs, resources, risks, etc. 

With LPM® Lean Project Management  you have the necessary transparency for your project management on all common mobile devices, available worldwide.
Your access data for DEMO  –  User: guest Password: Guestdemo+1
Use our guest login and make yourself familiar with the LPM® Lean Project Management Cloud.