The LPM Academy offers a range of services with the aim of promoting and establishing the lean approach in all areas of business. All our activities serve one goal, namely to increase the value added with the accompanying digitalisation in the economy.

 With LPM Services – Turning Disruption into Benefits
Most of the 10,000 companies analysed – 71% – are currently either in the middle or on the verge of major disruption (see graph).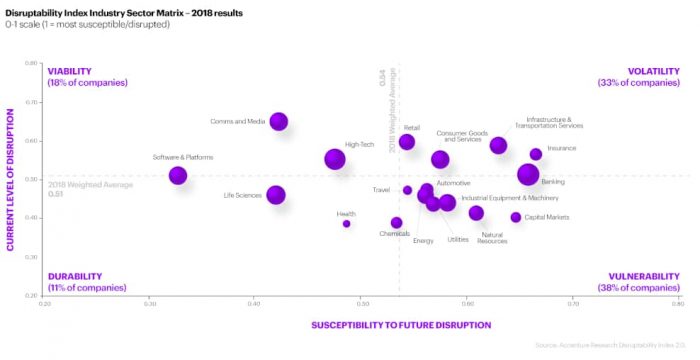 The transformation is progressing more and more rapidly, and since Corona many have been caught off guard.
The advantage:
It has never been easier to build up competitive advantages. Leading strategists and industry experts, experienced doers from all disciplines, business intelligence specialists, designers, data scientists and many other talents support you in defining and implementing your individual transformation.
With us, you are the decisive step ahead of disruption.
Let's set off together.